Radioo – Multi-Radio Stations App
Sure, listening to the radio might have become too old right now, but it still is a very respectable form of entertainment, especially for those who are too tired to manually search for something they want to listen to. Sometimes people are just looking to listen to random stuff. This is where Radioo comes in. It is a multi-radio stations application that should be able to allow users to listen to a certain radio channel (whether it be national or international) as long as they have the suitable M3U file and a working internet connection. Here are some of the best features of Radioo: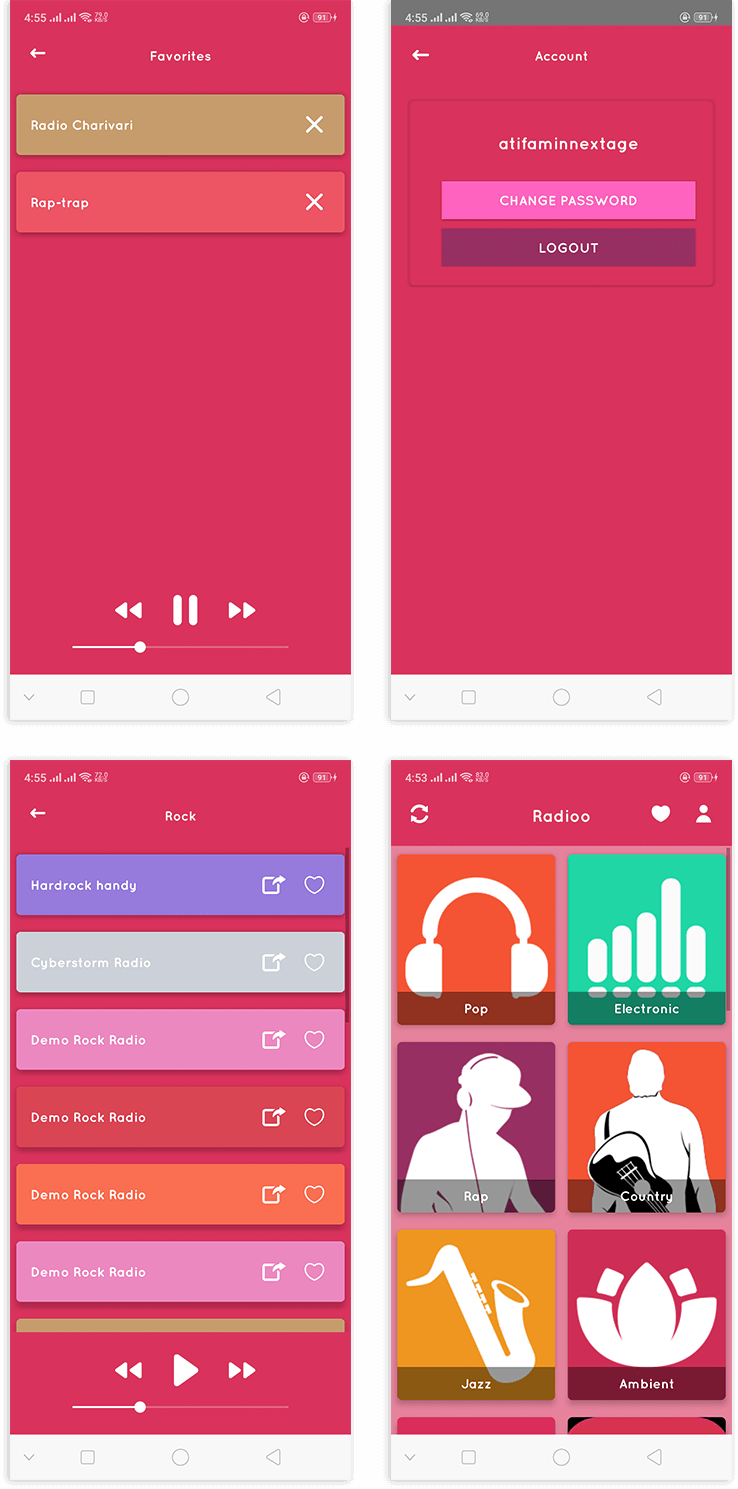 Where can I purchase the template?

Backend by Parse (Back4App)
Radioo is built on Back4App, which is one of the fastest and most comfortable-to-use backends. Because Back4App is built on top of Parse, it allows the user to add a lot of features like push notifications, social media login, and so on, without much effort at all. There are even pre-built options available that you – the developer – only have to implement in your own version of Radioo.
How to use Radioo
In order to use Radioo as a user, you will have to download a .m3u file from SHOUTcast.com. After downloading the .m3u file, you need to open it up, and extract all streaming URLs inside the .m3u file. Paste them in the application's dashboard, and you will be able to play the radio. As long as you have a data connection, you will be able to play. Radioo plays songs through AVPlayer, which should be available on all current iPhones. You can even play .mp3 or .pls formats, as long as they are being streamed from a website.
Add radios to favourite
The user will get the capability to add a certain radio to their favourite, so they can easily replay that station when they relaunch the application. This should make the user come back to the application every now and then, and ultimately make for an enticing application made available on the App Store. The best thing about this is that the user doesn't even need a login/signup to favourite content. Though if you don't like this, you – the developer – can always implement a login/signup wall. This is very simple, and as long as you can code in Swift, you can implement this wall.
AdMods support
If you want to make this application available to the App Store, and make some revenue, you can implement AdMods interstitial ads, which have been implemented with this application template. Be sure to note that you will need an AdMod account to generate your own unit ID though, and ultimately gain revenue.
Other properties
Some other properties of Radioo include:
Made available for all 64-bit iPhones.
Available for all iOS above 8.0.
Insert genres for radio stations.
Includes a User Guide and all PSD icons graphics.
Easy to customize. All code is commented properly, for easy customization and mimicry.
In-App Purchases
If you think that the application should have in-app purchases, you can add them in, as long as you have purchased the Extended License.